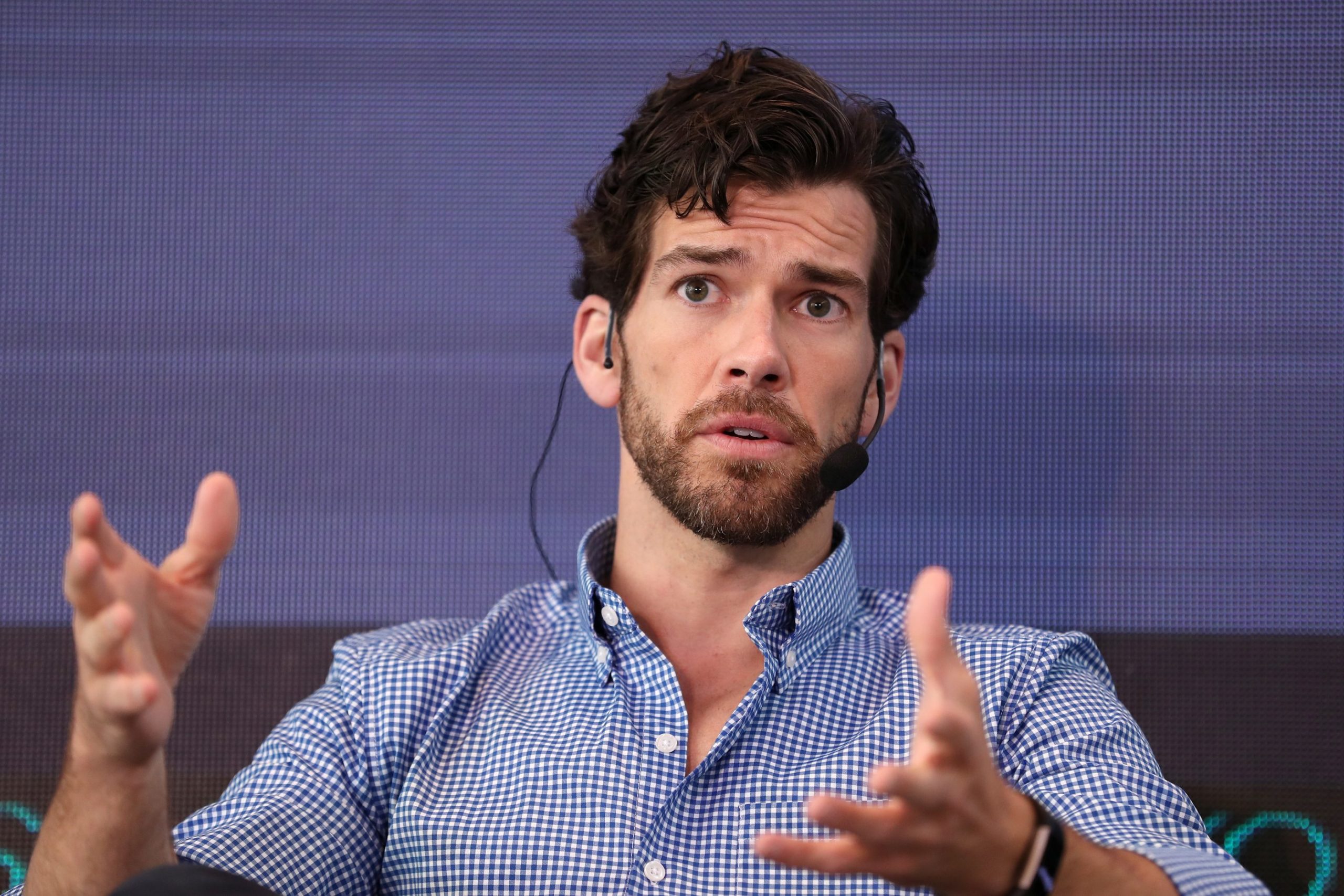 Brendan Wallace Fifth Wall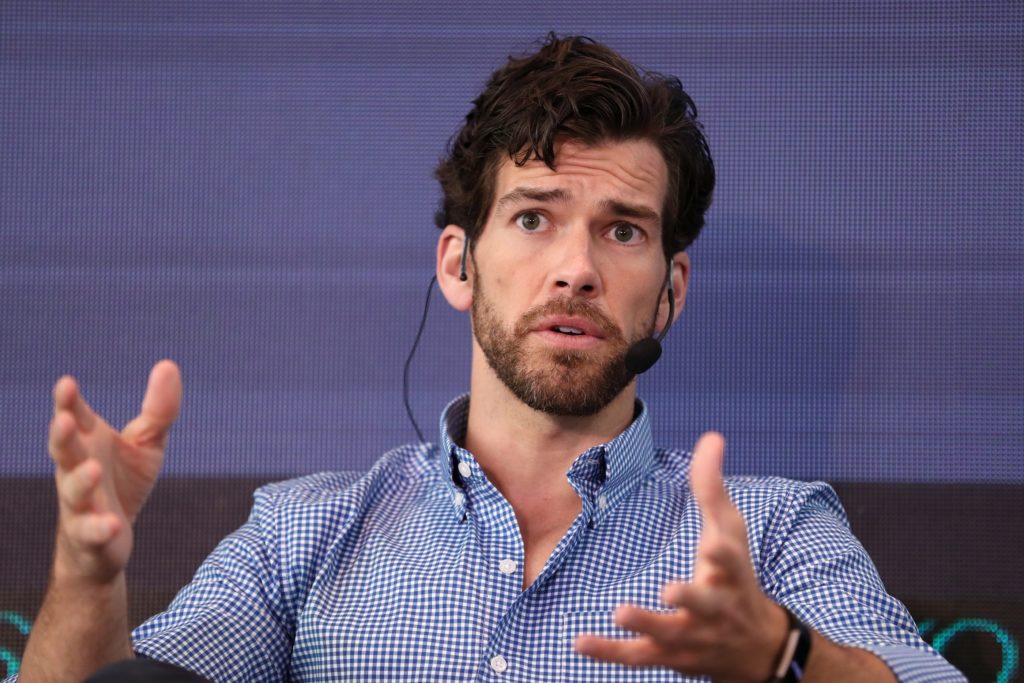 "3 business predictions for proptech in 2019″
Check out my talk with Brendan Wallace, Co-founder and Managing Partner at Fifth Wall. The company has $305 million in assets under management, investing mostly in tech and real estate, and now, as CNBC recently noted, « It has its eyes set on retail. » In Paris and in Europe in general, we follow their activities very closely in order to anticipate the future of the real estate and retail sectors. In light of the 30th edition of MIPIM, I'm delighted to share Brendan's three business predictions for proptech (and the retail sector) in 2019.
***
Bernard Michel : Recently Fifth Wall was at the PSFK Retail Conference to talk about the next retail generation, omnichannel retail and the link between the real estate and retail sectors. Could you describe this trend? How does it translate to what you do? How do you support this trend with your presence in the Venture Capital (VC) ecosystem? A particular example? Could you give us some examples of startups in your portfolio that are reshaping the real estate and brick and mortar sectors?
Brendan Wallace : The retail industry is experiencing a dramatic, sea change transformation – one that requires putting the consumer at the center of multiple channels. Omni-channel retail is where digital experiences and brick-and-mortar work seamlessly together to create the best experience, options and value for customers. With an explosion of consumer choice, only innovative brands that holistically embrace both digital and offline will survive.
Men's Wearhouse is a good example of this – until recently they were dominant suit retailer in the United States. Now there's the Black Tux, which provides rentals, Suit Supply, which sells suits off the rack, or custom-made suit brand Indochino. There are other players in each of those categories, but these brands have identified their specialty and perfected it, which ultimately leads to a better product and a better customer experience.
In terms of making the transition to brick-and-mortar, Fifth Wall offers a unique model to help brands smoothly navigate the adoption of an omnichannel model. We are backed by dozens of the world's largest real estate owners, operators and developers, thus giving us the ability to connect the world's largest owners and operators of physical space with the brightest entrepreneurs and innovators. What differentiates us from other investors is that we bring deep expertise in both real estate and retail operations, so not only do we understand how leases are structured, but we can also advise on labor planning, KPIs, managing inventory, etc., because that's in our team's DNA. The retail-focused investors on our team, led by Kevin Campos and Dan Wenhold, provide another dimension of support to digitally-native retailers and their real estate partners. Each having led offline operations for digitally-native brands prior to joining Fifth Wall, Kevin and Dan are able to share first-hand experiences and insights, as well as identify emerging trends in the space.
One example of a successful omnichannel brand from Fifth Wall's portfolio is Heyday, an innovative, digitally-enabled brand transforming the beauty and wellness industry. From its founding, Heyday has used real estate to strategically drive its business. Spending about 75% less on advertising than the typical digitally-native brand, the company instead uses artfully outfitted and methodically located facial studios to reach its customers. Being located in the right space, on the right block, and in the right neighborhood has allowed Heyday to embed itself into the fabric of the communities it serves, becoming an essential component of its customers' skincare routines.
Bernard Michel : An increasingly symbiotic relationship between natives and non-natives platforms, that's an important topic that we read about everywhere (CB Insights…). How accurate is our perception of this trend? Do you have some examples? And what impact will it have on reshaping Real estate?
Brendan Wallace : That's definitely accurate – the relationship between retail owners/operators and brands is becoming profoundly symbiotic.
Retail landlords are looking to diversify their tenant mix as they begin to discover what the future of the mall as a town center will look like.
They must consider every facet of consumer spend and bring that to bear in a co-tenant mix (i.e. a next generation healthcare provider can be situated between a Soulcycle and a co-working center).
Brands on the other hand need to come offline as a means of customer acquisition. Not only are customer acquisition costs continually rising, but also the depth and types of people which they can reach online is more narrow than what they can reach in terms of quality and quantity offline. One of the most expensive aspects of e-commerce is related to returns and shipping costs – especially on the reverse side, the shipping cost for returns. With brick-and-mortar outposts, consumers can come into a store, find their correct size, and begin ordering online with more confidence. The most profitable customer for a brand is the one they can acquire in the store and maintain online.
In terms of reshaping the sector, malls remain irreplaceable real estate, though a landlord's network of scale is important. One example is Macerich, a strategic LP of the fund and the third largest mall owner in the U.S., with over 50 properties across the nation scattered across a multitude of metro areas. Macerich has more of a network to hold up to scale than traditional high street retailers, an added benefit to brands looking to quickly scale.
Landlords who can offer a large network and who are eager to engage with new brands and technologies, will not only succeed but also gain the opportunity write the rules on what it means to be an operator of retail real estate in an omnichannel landscape.
Bernard Michel : Opendoor, Compass, Katerra, but also View (smart window app) and Wag (on-demand walking dog) and obviously WeWork : SoftBank: do you see Softbank as a threat for the real estate VC ecosystem?
Brendan Wallace : Absolutely not, if anything it affirms the massive opportunity in the space.
Real estate is both the largest asset class on earth and the largest capital market, therefore the impact of one player – even one of Softbank's magnitude – really just scratches the surface in what is an enormous ecosystem.
As a fund who's thesis is centered around real estate, we're encouraged by Softbank's entry into the space where investors are offered a multitude of options in terms of the types of capital they're deploying and the returns they seek. Softbank's funding of WeWork signals their resolve to bet on the evolution of flexible office space, a sector that firms such as CBRE predict could grow to represent between 10% to 30% of all U.S. commercial office space by 2030. Put simply, one company is not capable of capturing all of that growth and there will be many companies in a position to capitalize (we're partnered with two companies, Industrious and Convene, that have been able to carve out a niche centered around enterprise-level clients, for example).